Welcome
Scarlett Francis Professional Cat Care.
Looking for a professional, experienced, mature cat sitter? You've come to the right place!
Scarlett Francis has been delivering results since Erin & Kelly created and opened in 2009. Our goal is to provide both a superior customer experience and tremendous value for our customers.
Erin and Kelly have many years of experience in cat care and are passionate about exceeding your expectations.
Specializing in felines, Erin and Kelly provide exceptional, knowledgeable care in the comfort of your own home. We are also able to provide care for fish, birds, hamsters, rabbits, reptiles and other caged critters.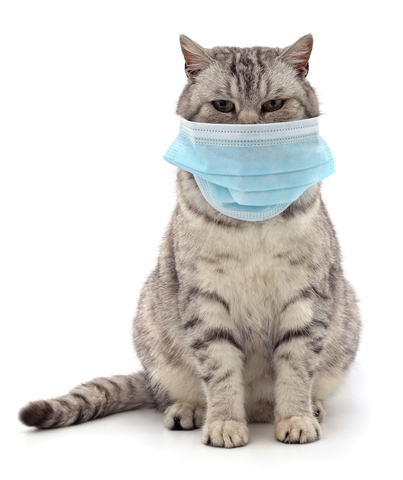 COVID 19 – How We're Protecting You & Your Pets
At Scarlett Francis Pet Care, we have always been ensuring the saftey and care of our clients, their homes and most importantly their pets.
We operate above and beyond general guidleines and standards, by wearing face masks, gloves, pet friendly anti bacterial and sanitization products, as well as monitoring the overall health of the clients we service.
Taking the precautions that we have always done with our clients, and ensuring that you and your loved ones are protected is our top priority.
If you have any quesitons regarding our COVID 19 preparedness, or any other matter regarding our services, you can Contact Us to discuss further.
Stay safe, stay home – your pets will be thankful!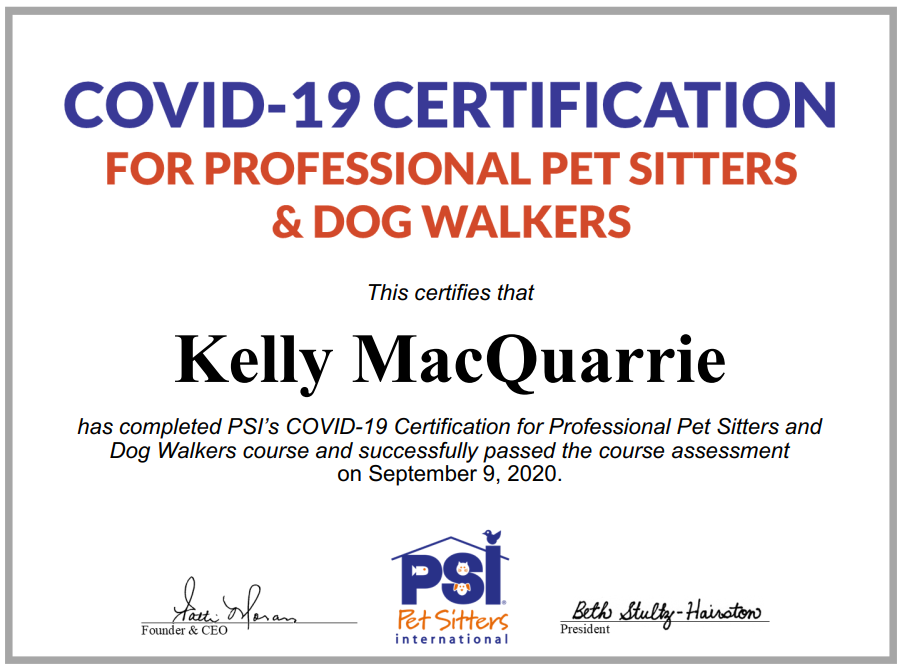 A life long love of animals and involvement in animal care finally lead Kelly to found Scarlett Francis Pet Sitting in 2009.
Since 2001 Kelly has volunteered and/or been employed by the MEOW Foundation no-kill registered charity. Formerly involved with shelter supervision, volunteer coordination and display booths, Kelly has also been a foster home for over 12 years.
Kelly has volunteered with the Calgary Wildlife Rehabilitation Society, the Calgary Zoo and at an emergency vet clinic. She is currently fostering disabled a kitten for ARF (Animal Rescue Foundation) who suffers from Spina Bifida and Manx Syndrome. Kelly is able to administer medication, injections, sub-q fluids and is able to perform bladder expression. Since founding Scarlett Francis Pet Sitting, Kelly has enjoyed a diverse client base, including exotic birds, hamsters, iguanas and fish. Kelly holds an active Pet First Aid Certification.
Erin joined the Scarlett Francis team in 2015 to assist Kelly with her growing client base. Erin is a loving owner/cat mom to five rescue cats from MEOW Foundation. She is able to administer medications, including injections. Erin has excellent experience with iguanas, and has also looked after canine clients.
Scarlett Francis Pet Sitting is insured and bonded and practices the utmost professional and loving care for your pets.
We are a member of Pet Sitters International and Kelly became a Certified Professional Pet Sitter in December 2010.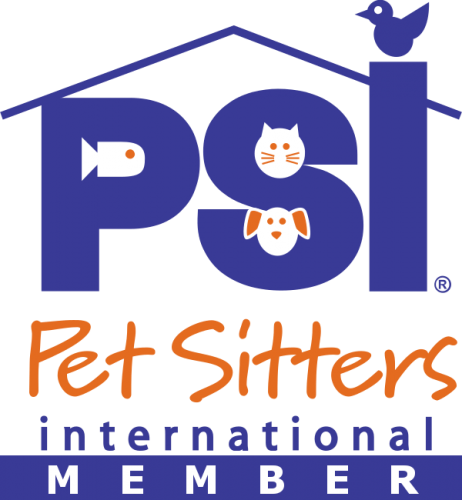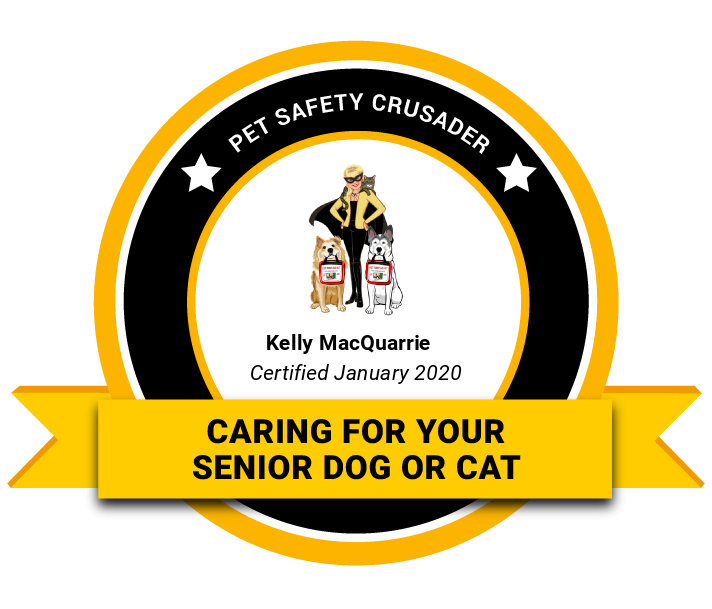 During a visit your cat(s) will receive fresh food and water, litter box clean, and playtime/exercise. We will also provide services such as mail pick up, walk shoveling, and plant watering at no extra charge.
We are able to administer medications as necessary including sub-q fluids, oral medication and injections. We are able to perform bladder expression.
Please Contact Us for an official quote.
Weekly rates are available in most areas.
No extra charge for stat holidays!
We do not charge for additional pets.
24 Hour cancellation policy
Scarlett Francis Professional Cat Care currently services: DouglasGlen, DouglasDale, Quarry Park, Riverbend, New Brighton, Copperfield, Auburn Bay, Mahogany, Cranston, Seton, Shepard, Chaparral, Legacy, Walden, Silverado, Shawnessy, Evergreen, Bridlewood, Millrise, Lake Bonavista, Parkland, McKenzie Towne, McKenzie Lake, Mountain Park, Somerset, Deer Run, Deer Ridge, Queensland, Diamond Cove, Willow Park, Acadia, Maple Ridge, Fairview and Heritage Pointe.
If you live outside of these areas, please Contact Us, we may be able to help!
Scarlett Francis Pet Care takes great pride in being able to contribute back into worthy causes. We make donations to many charitable groups and encourage others to do what they can to assist as well.
ADOPT A NEW FAMILY MEMBER
Kelly is currently the foster home to many cats and kittens. Learn more about how you can apply to adopt cats and kittens with us, or through the Animal Rescue Foundation. 
For each visit of basic pet sitting service
Scarlett Francis will donate $1 to MEOW Foundation.
Scarlett Francis donates yearly to:
Kelly was featured in the March 2010 Edition of the MEOW Foundation MEOWZINE
Kelly was featured as the ARF Volunteer for April 2016
Scarlett Francis sponsors the MEOW Foundation calendar yearly.
While we support many charities and community groups, we also highlight and support other animal organisations that may provide our clients with assistance and guidance.
Alberta Animal Rescue Foundation: https://arf.ab.ca/  (Kelly is a cat foster volunteer, adopter and supporter. $1 from her visits go to ARF)
MEOW Foundation: https://www.meowfoundation.com/ (Kelly and Erin are longtime supporters and adopters. $1 from Erin's visits go to MEOW)
Calm Cat: https://www.thecalmcat.ca/ (If you are in need of cat grooming, and you can get an appointment with Tamara, you won't be sorry, best in the business!)
Calgary Humane Society: https://www.calgaryhumane.ca/ (Kelly and Erin are very supportive of the work that CHS does, to further animal welfare in the Calgary region)
Thousand Woofs: http://www.thousandwoofs.com/ (What? Woofs? What about MEOWS? Theresa specializes in dog photography, but she volunteers her time to take photos for fosters looking for their forever homes, so she gets a plug here! Even being allergic, she takes some great cat photos!)
Cat Vet At Home: http://catvetathome.com/  (Dr. Porostocky is a gem. He truly cares about the cats in his care, and goes above and beyond to deliver excellent service, all from the comfort of your home)
Kilarney Cat Clinic: https://www.killarneycat.com/ (Not only do they have a great team, they are generous too. They are always helping out rescues with adoptions, great care, and donations of food and supplies)
"I have known Kelly for 10 years in the capacity of a MEOW Foundation volunteer. Not once in 10 years has she let me or MEOW down. She is reliable, compassionate, smart and knowledgeable about the care and treatment of animals. Kelly has experience with cats, dogs, and Alberta wildlife through her various volunteer roles and jobs. At MEOW she has cared for orphaned kittens, mother cats and litters, ill or injured cats, shy cats and senior cats. My cats are my family members and I feel 100% secure and happy knowing Kelly is their care giver while I am away."
"When I go away on holiday's I always go away feeling good and not stressed about how my guys are doing. Erin will text me how the boys are doing and its great to get those texts. I know my house and my guys are well looked after because she treats them like they are her own kitties. I have been recommending Kelly and Erin to all my friends and family. Check out the website and Facebook page and you will see how professional and knowledgeable they are with cats."
"I highly recommend Kelly to anyone who requires a pet sitter. Kelly is incredibly personable, trustworthy and of course amazing with animals. One of my cats required special medications and treatments and Kelly was able to administer both very well. She is very attentive and caring in every way. In addition to taking great care of my pets, Kelly also takes good care of my home when I'm away. She also donates a $1 from every visit to MEOW Foundation as she cares deeply for not only the pets in her care but also about animal welfare in Calgary"
"Our cat loved Erin from the first time they met. Erin spent extra time cuddling her and dealing with all of her particular needs. We didn't ask her to do that. She did it on her own. Erin was gentle and kind to her and confidently gave her the thyroid medication every day when we were on vacation.  I can't tell you the value of that peace of mind when you're a 1000 miles away from home."
"Erin is very flexible and has never complained about driving from her home far in the SE to our home in the SW. We asked her to visit our cat twice a day and she did it faithfully every day, in snow or not snow. I can only imagine how much driving that was."
"Erin has an amazing knowledge of cat behaviors and medical treatments. I have 100% faith that Erin could deal with any sudden, unforeseen cat emergency appropriately without freaking out or doing the wrong thing.  Erin showed us the right/best practices/clinical way of  administering oral medications. We always learn a lot from her. She is super capable."
"We completely trust Erin. We've never had a problem or concern with Erin. She did everything we asked her to do, with no complaints, compromises or issues. Erin is always professional and pleasant to deal with."
"I just wanted to thank you so much for watching the kitties and the house.  You did amazing. It's so nice having that safe feeling that there is someone around for them when we're away."
"I emailed Scarlett Francis looking for someone to watch over my cat while I took a holiday. Immediately I heard back from Kelly and arrangements were made for Erin to come meet us.   My cat is elderly and I was hesitant to leave him for so long. I was in Asia for 2 weeks and had the peace of mind knowing that my cat was well cared for. Erin sent me updates almost  daily (even a video of him playing!) which gave me such a feeling of peace while I was away – I could truly enjoy the time away from home. Even more, I returned to a happy cat who was healthy and playful."
We enjoy hearing from our clients and guests, and are always looking to assist you in your pet needs.
Complete the form below to get in touch with us to arrange a pet sitting, discuss your needs and explore your questions, or to give us feedback and how we can improve to id you better.
We look forward to hearing from you!
Get In Touch
Send a Message